Molecular Masterclass: MDMA
Date: Sep 22, 2020 - Sep 22, 2020
Event Type:
Online
Registration URL:
https://www.eventbrite.co.uk/e/the-mdma-conference-tickets-103426675972
Locations:
Virtual
Description:

MOLECULAR MASTERCLASSES BY MICRODOSE
Each month, key scientists, advocates and thought leaders will take you on a journey through the psychedelic substances making headlines. These sessions are designed to be interactive and fun, giving you access to key insights and conversations with industry leaders.
Confirmed speakers for the #MDMAMasterclass so far include: Mark Haden, Mendel Kaelen, Ingmar Gorman, and more to be announced.
The Molecular Masterclass is a speaker series designed for deep dives into the world's favourite psychoactive and psychedelic substances. Each event will explore one drug, and feature a curated group of industry experts from around the world.
The segments we explore include:
History & Culture
Science & Research
Practice & Patients
Business & Markets
Law & Regulation
Wellness & Wonder
Above & Beyond
MDMA is the first molecule we will explore, followed by Ketamine, DMT, LSD, Psilocybin, and even Cannabis!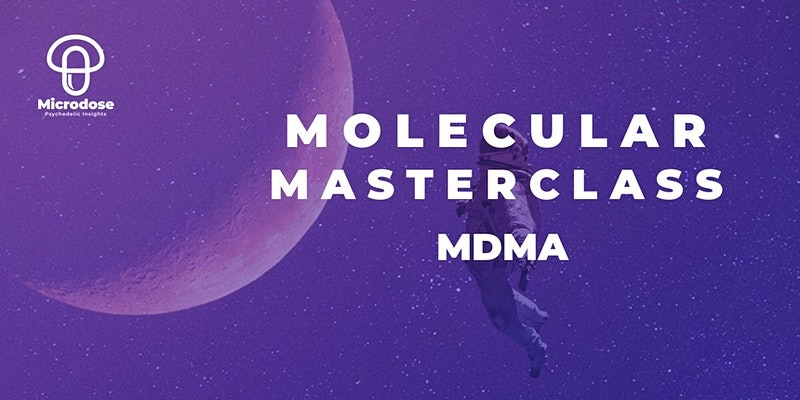 People:
Ingmar Gorman
Mark Haden
Mendel Kaelen