Clear data to build the future of psychedelics.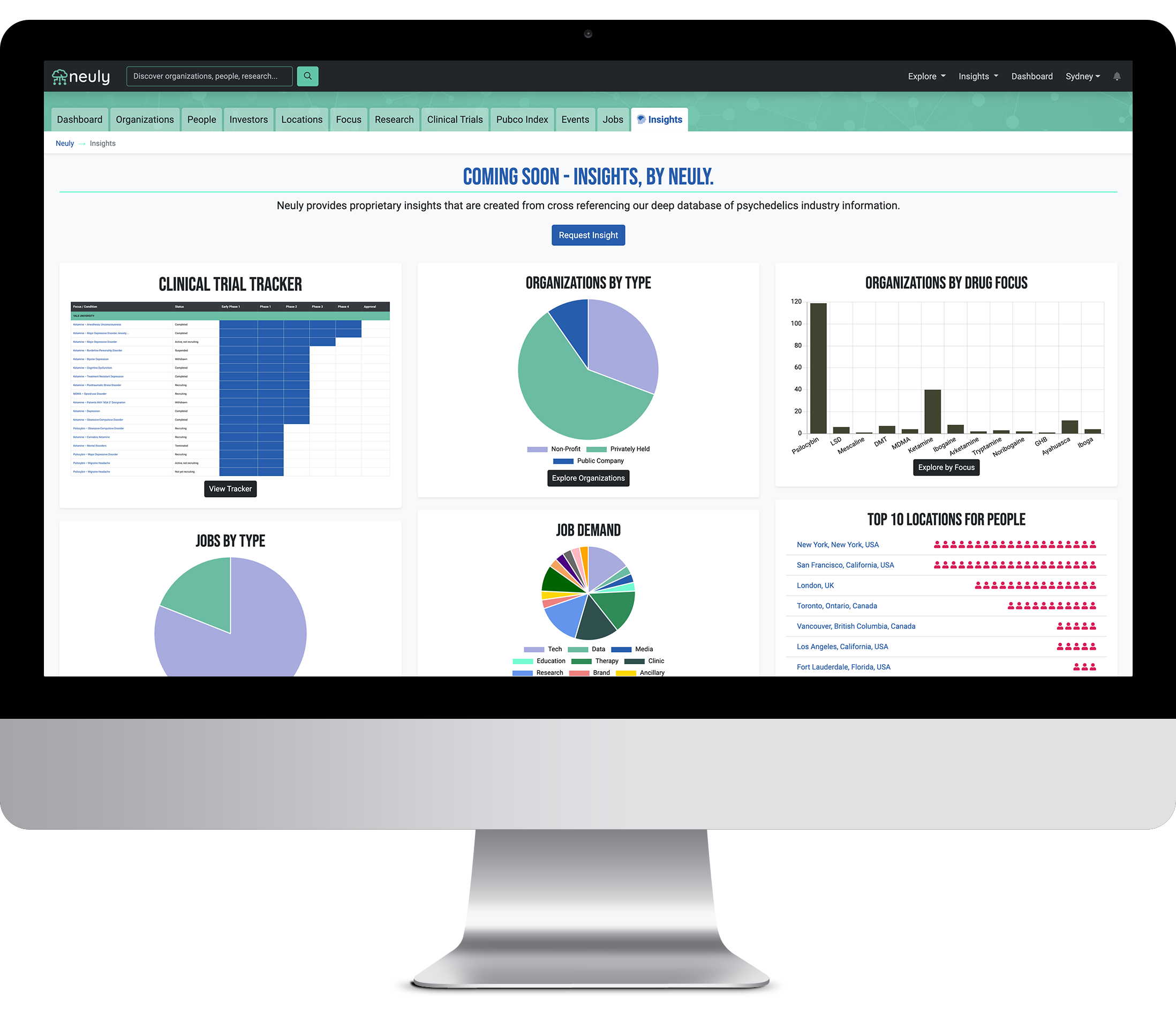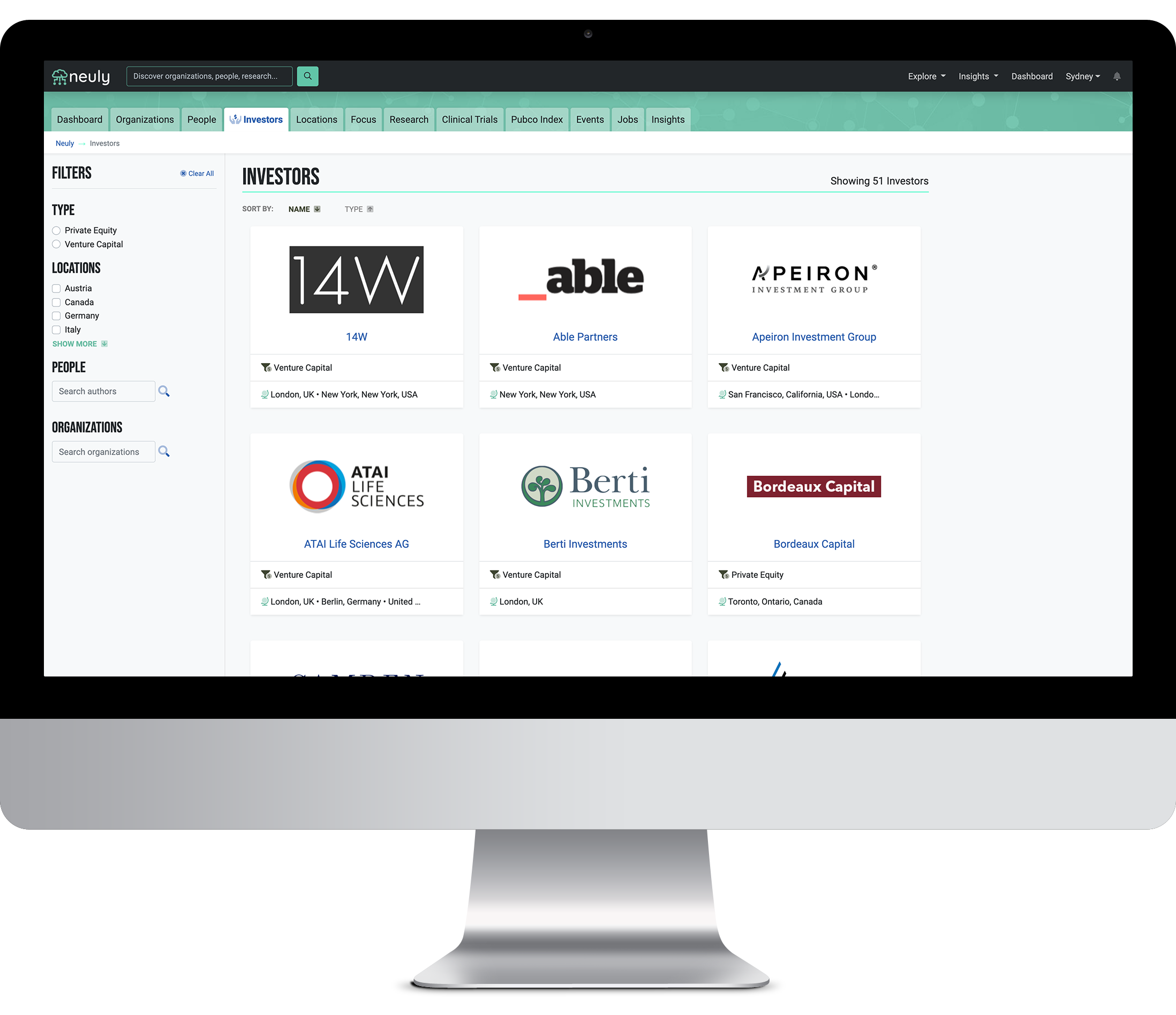 Data & Insights for the Psychedelics Industry
Neuly collects and analyzes the mountains of data
You browse our extensive database and insights
We all work together to grow the psychedelics industry
Start exploring our database...
Who is Neuly For?
Entrepreneurs, investors, researchers, scientists, educators, policy makers, and anyone interested in the psychedelics industry.
Join today to get access to our extensive psychedelic database + your Neuly dashboard to follow & save info, take notes, and more.
Recent Job Postings
Oct 07, 2021
Remote
Full Time
Recruiting Clinical Trials in Psychedelics
Interested in participating in a clinical trial as a patient or healthy volunteer? Browse, filter, and search through 189 clinical trials that are actively recruiting to find a match for you.
Non-Profits by Focus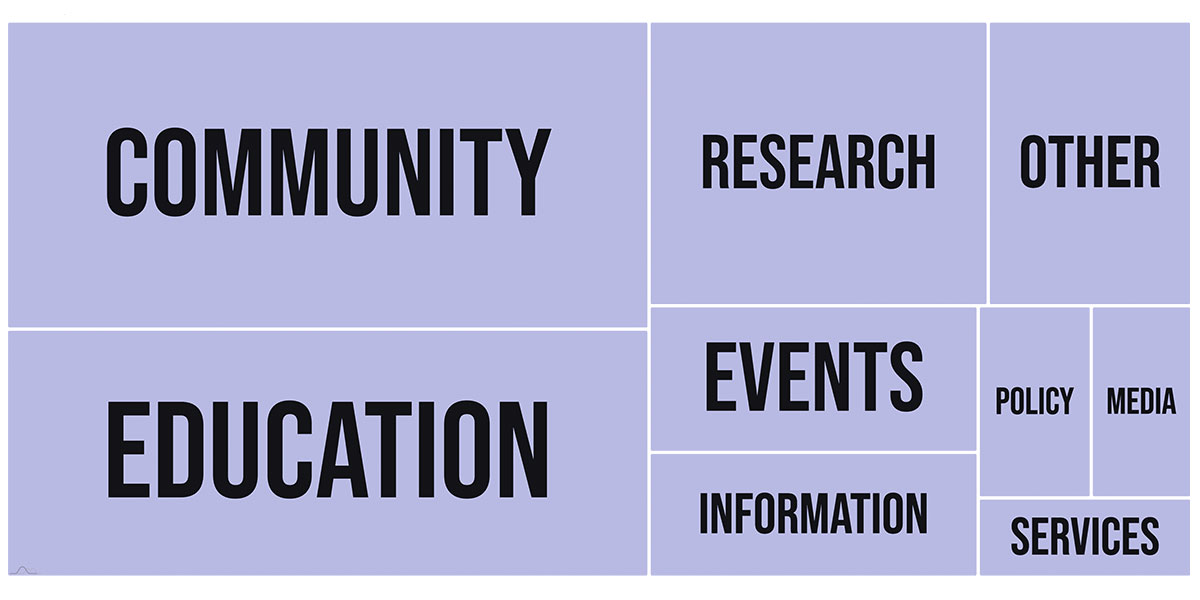 Neuly Insights
Register for your free account to get access to all Neuly Insights.
Investment Funds & Organizations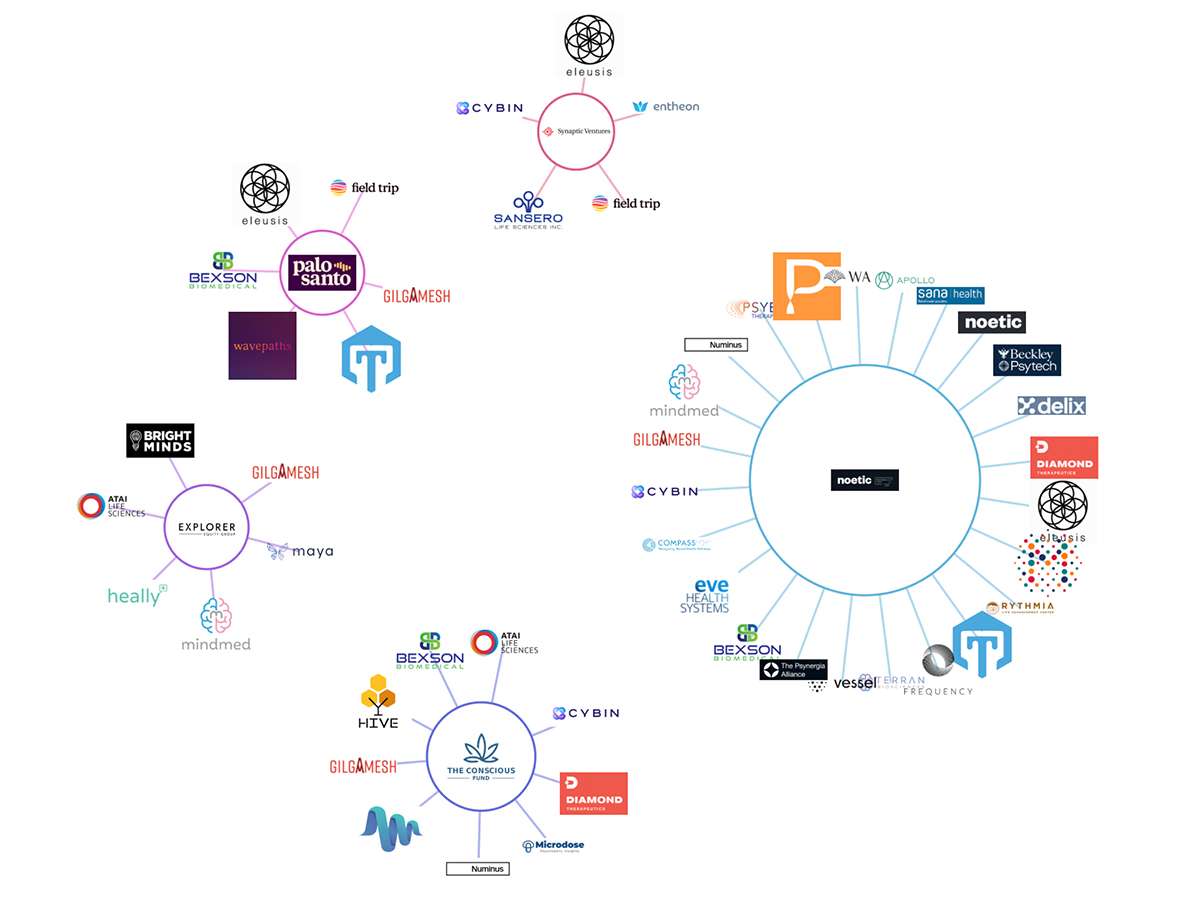 Organizations By Drug Focus
Top 10 Locations for People
How Neuly Can Help You
We've made complicated data and information easy to understand.
Entrepreneurs
Find high-quality, low-cost solutions for your start up.
Scientists
Share your findings with a dedicated network of experts.
Investors
Stay up to date about company progress with alerts.
Educators
Provide your students with the most relevant information.
Researchers
Stop hunting for information across multiple platforms.
Students
Access a deep database of resources.
Policy Makers
Understand industry data to help you make informed decisions.