Psychedelic Renaissance? Update on Research and Progress Around the World
Date: Nov 25, 2020
Event Type:
Online
Event URL:
https://mindmedicineaustralia.org/event/free-webinar-psychedelic-renaissance-update-on-research-and-progress-around-the-world/
Registration URL:
https://events.humanitix.com/mma-free-webinar-series-psychedelic-renaissance-update-on-research-and-progress-around-the-world/tickets
Locations:
Virtual
Description:

Join this FREE WEBINAR presented by Dr Rick Doblin PhD (USA), Founder and Executive Director of the Multidisciplinary Association for Psychedelic Studies (MAPS).
Science has shown psychedelic medicines offer healing, resilience and comfort where there seemed to be none. The Food and Drug Administration has named them "breakthrough therapies" for mental health conditions that lack effective treatments. Indigenous communities have known their benefits for centuries, but legal restrictions have stripped them of their rites and remedies. With over 120 current and recent trials for psychedelic-assisted therapies we are seeing a renaissance in this field.
This webinar will answer the following questions:
Where are we now and what are the next steps to ensure these medicines become available as soon as possible?
Can psychedelics benefit those not helped by modern medicine?
Could they help political rivals find common ground and work together to build a better future?
Can their benefits be accessed equitably, without leaving vulnerable groups behind and reinforcing patterns of oppression and exploitation?
Can they revitalize the economy by creating new industries? Can they offer a model for harm reduction that could help address the opioid epidemic and other addictions?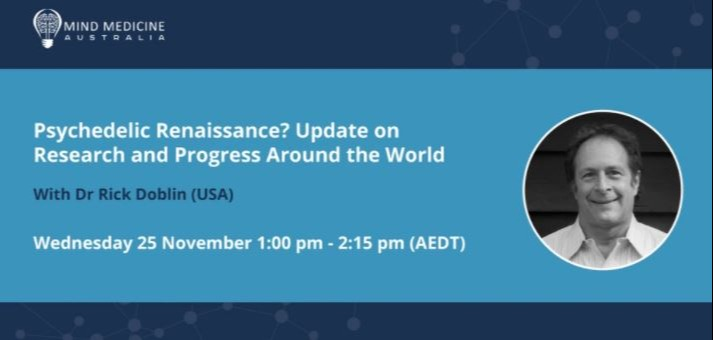 People:
Rick Doblin