Introductory Workshop for Psychedelic Therapies
Date: Nov 16, 2020 - Nov 17, 2020
Event Type:
Online
Class
Event URL:
https://mindmedicineaustralia.org/event/introductory-workshop-for-psychedelic-therapies/?mc_cid=4509a2749a&mc_eid=bf44035097
Description:

Monday November 16 - Tuesday November 17
This Introductory Workshop for Psychedelic Therapies will run in November 2020 and November 2021. This will be a first-of-its-kind opportunity in Australia for those wanting to gain direct insight and training into this approach from international therapists in the field.
This workshop will be facilitated by leading Psychotherapist and Founder of the UK TRIPP Network Maria Papaspyrou (UK) and Clinical Psychologist for the psilocybin trials at Imperial College, Renee Harvey (UK).
The workshop will introduce participants to various approaches in psychedelic treatment for mental illness.
This workshop is open to anyone with an interest in the topic and who is considering further development of their current therapeutic skills. It is particularly for those who are aiming to work in this field as and when these therapies become legally available in Australia.
It will cover an introductory background history to psychedelic medicines, how they work and how they are applied in research and clinical settings. There will be a significant practical component focussing on integration of experiences – how to understand and use the kinds of experience commonly encountered when using these substances for better self-understanding and how trained therapists might help someone apply them in their own lives.
While not providing a qualification of any kind, attendees can obtain non-accredited Continuing Professional Development (CPD) certificates (related to your professional registration) for attending.
The workshop will also provide a taster for the contents of the longer Professional Development Program for clinicians and trained therapists due to commence early in 2021. These workshops are an opportunity to 'test the waters' for those interested in training up as certified medicine-assisted therapists. When this treatment receives regulatory approval in Australia, there will be demand for clinicians trained in the safe and effective provision of medicine-assisted therapy.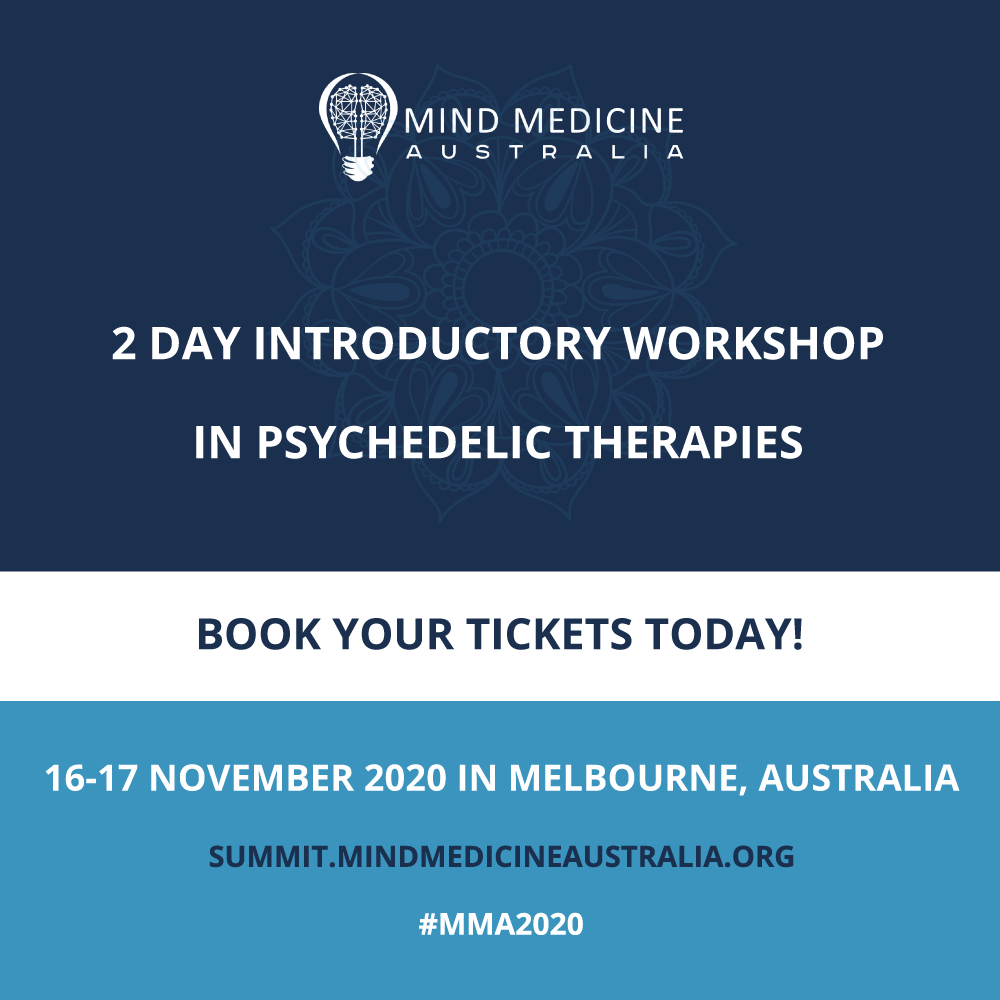 Focus:
Education
Development