All the Data, Tools, and Care in One Psychedelic Platform
What We Do
Neuly was created to provide transparent information for entrepreneurs, investors, researchers, scientists, educators, policy makers, and anyone interested in the psychedelics industry.
By presenting data in a non-biased manner, members of Neuly may utilize information to drive forward the projects that they are working on and make data based decisions.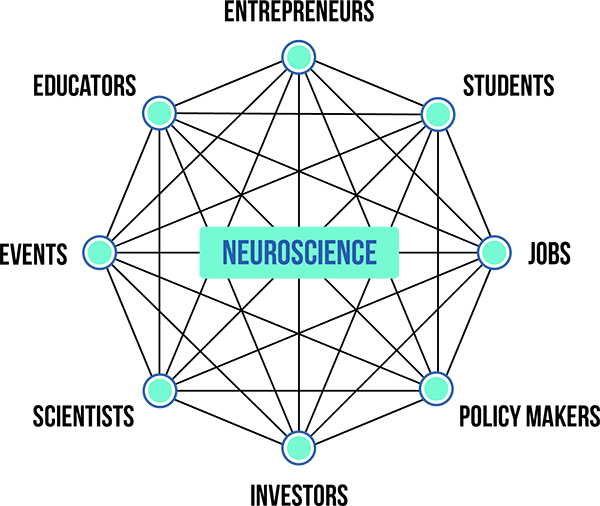 Neuly, For You
We've made complicated data and information easy to understand. Here is how Neuly can help you:
Entrepreneurs
Find out where opportunities exist by looking for gaps in the market. Neuly can break down complicated data into simple information. Whether you need to hire someone, find investors, or connect with an industry expert, use Neuly's database to find what you're looking for.
Investors
Keep track of the companies you've invested in, find new opportunities you didn't know about, and stay up to date with changes in the industry. In your member's dashboard, you can set up alerts that will tell you when a company has reached certain benchmarks.
Researchers
Looking for hard-to-find information to complete a report or project? Neuly has built tools that aggregate information from multiple sources and funnel everything into one location. Click through the tabs of Neuly's database, then filter and sort different categories to find what you need. Bookmark, follow, and take notes about your findings, then export that information to wherever you need.
Doctors & Scientists
Trying to find an industry peer that can help you with your own studies? Neuly's database includes the people from every company in the psychedelics industry so you know who to reach out to for help.
Students & Educators
Neuly's database is free to access and easy to use. Whether you're gathering information for a mid-term report or preparing a lesson plan, you can use Neuly's dashboard to organize your personal research and then export your findings.
Government Agents
Neuly can help you understand what's going on from inside the industry, allowing regulatory decisions to better align with market trends. You'll also be able to get deeper insights by accessing Neuly's proprietary cross referenced data sets.
Grow With Us
Neuly is an ongoing project that is constantly being updated and built. This will allow for an ever-growing source of information, as well as a deeper understanding of the neuroscience industry. As more data is compiled, Neuly will distribute industry insights by cross referencing datasets. This will give new perspectives on how the body's neural network operates and how we, as humans, can become healthier and more productive people.
Our database keeps growing everyday. Right now, this is a snapshot of the data in Neuly:
2,366 Organizations
4,126 People
100 Investors
1,454 Locations
2,218 Research Articles / Papers
1,344 Clinical Trials
238 Events
455 Jobs
8,165 News Articles
76 Books
3,181 Podcast Episodes
438 Courses / Classes
439 Videos
2,404 Practitioners / Care Experts
50+ Insights
Join today to get access to our extensive psychedelic database + your Neuly dashboard to follow & save info, take notes, and more.
Data, Information, Insights, For You
Neuly members get to use all available data and resources for their own needs, as well as receive custom insights on industry trends and developments.
All original data within the Neuly platform has been sourced from public records and information that is publicly available. Neuly then takes that original data, which is compiled form multiple sources, and cross references all data sets to create unique insights. While we do encourage users to thoroughly review and utilize all available resources on Neuly, we do not give permission to republish, copy, and/or commercially utilize any content that is created or presented by Neuly without explicit written permission.